About Imax Financial Services Ltd.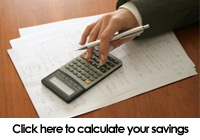 Imax Financial Services Ltd. was incorporated in 1997 in the Province of Alberta. We specialize in providing small businesses and their Employees with Solutions a Private Health Services Plan.
Imax operates as a Third Party Administrator at arms length for the Solutions PHSP. We offer custom plan design to the employers specifications and we provide the employer with the ability to budget for their benefit program having complete control while offering their employees Ultimate Flexibility in how they use their benefit plan.
Since June first of 2000, Imax has enrolled many small businesses employing anywhere between 1 and 100 employees. Thousand's of Plan Members between Alberta and British Columbia use Solutions Tax Free to pay for their day to day Health and Dental expenses.
Our mission statement is:
"To provide flexible and comprehensive benefit plans while reducing administrative costs with reliable and courteous customer service at all times".